PRESENTATION PROCEDURE FOR PARALLEL SESSION ISSAT 2021
Each presenter will be given 15 minutes time slot which consist of 10 minutes for presentation and 5 minutes for Q&A.
Presentation will be delivered asynchronously. Authors are requested to provide a video of recorded presentation using any platform which you are comfortable with and submit the link of recorded video to ISSAT Profile before October 5th, 2021.
Open ISSAT website - Upload payment proof - Login - Payment - Presenter - Icon Video
On the presentation day, the committee will play the recorded video according to the schedule.
Q&A will be delivered synchronous (live) and each question should be answered directly. Presenter who fails to synchronously attend his/her Q&A session will be noted, and their paper(s) will be excluded from Atlantis Press Proceedings submission.
In case there are any technical problems during the video making or any problems which prevent the presenter to attend his/her synchronous Q&A session, the presenter should immediately notify the committee via email.
If the presenter fails to notify the committee until the end of his/her scheduled session, the presenter will be considered as absent, and hence is not entitled to an ISSAT certificate. Furthermore, the corresponding manuscripts will be excluded from Atlantis Press Proceedings submission.
Use the Virtual Background that we provide on conference day (download). Can also be used when making video presentation.
About Us
The International Seminar of Science and Applied Technology (ISSAT) is organized by Politeknik Negeri Bandung (Polban) to build a culture of international seminars and publications in the field of applied science and technology. The keynote speakers not only have international publication achievements but also industrialization experience from the results of research conducted in the engineering and non-engineering fields. ISSAT 2021 invites governments, academics, practitioners, and industries to talk together in an effort to solve the Challenges in Research and Innovation in New Normal Era.
Conference Scopes
Civil Engineering
Chemical Engineering
Physical Sciences
Basic Science in Engineering Education
Computers, Internet, Multimedia, and Communication Engineering
Electrical Engineering
Environmental Engineering
Industrial Engineering
Material Engineering
Mechanical Engineering
Mining Engineering
Industrial Management
Presented papers will be submitted to Atlantis Press Proceedings:https://www.atlantis-press.com/proceedings/all
Indexing in CPCI (WoS), Compendex (if applicable), Scopus (if applicable), CNKI, Google Scholar, WangFang Data, Medline, PMC, PubMed, DOAJ, Portico, dblp, Ulrichsweb.




Unpublished papers will be considered to be published in International Journal of Applied Business Research (IJABR)*, Potensi Journal for Civil Engineering**, Ekspansi Journal for Accounting, and Journal of Business and Investment Research (JRBI) ***, International Journal of Applied Technology Research (IJATR).
*SINTA 2, ** SINTA 4, *** SINTA 5
Submission
ISSAT will be held in two groups: Engineering and Industrial Management.
Submission for Engineering articles can be sent through ISSAT-E menu, while for Industrial Management can be sent through ISSAT-S menu.

ISSAT-E
Submission Procedures Link:
Please send full paper to ISSAT-E Submission system at http://edas.info/N28224
For EDAS procedure please follow this link https://edas.info/doc/

ISSAT-S
Submission Procedures Link:
Please send full paper to ISSAT-S Submission system at http://edas.info/N28225
For EDAS procedure please follow this link https://edas.info/doc/

Notes:
Papers should NOT have: Page numbers, Headers, Footers.
All review processes are double blind reviews.
To ensure the double- blind review process, please do not enter the author names in the paper that is going to be reviewed. Keep the author fields as it is. The author names are required for the final paper version. However, complete author names must be inserted in EDAS system. The author names and their positions cannot be changed after the paper is reviewed by the reviewer.
Important Note
The similarity level of Extended Abstract and Full Paper should not be more than 25%.
Proceedings article template
 https://files.atlantis-press.com/publications/proceedings/Proceedings-Template.zip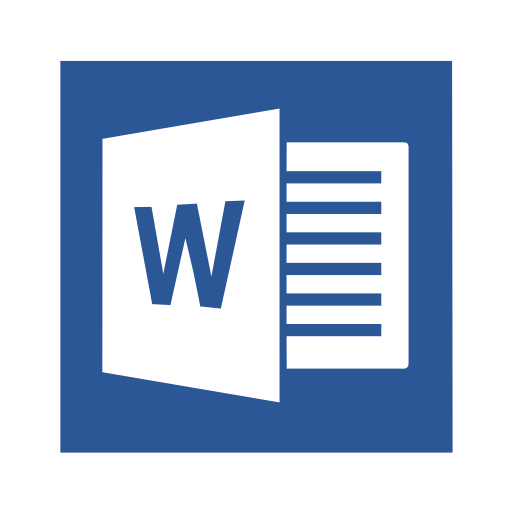 Extended Abstract Template ISSAT 2021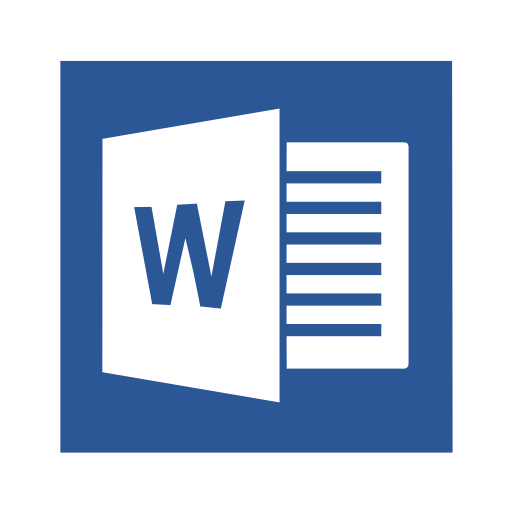 Full Paper Template ISSAT 2021
Examples Published Articles:
https://www.atlantis-press.com/proceedings/series/aer
Keynote Speaker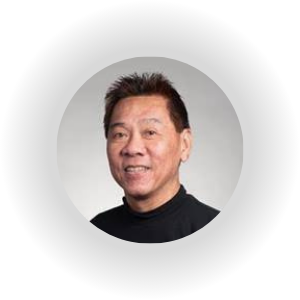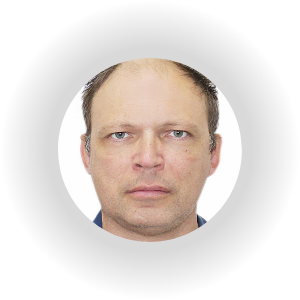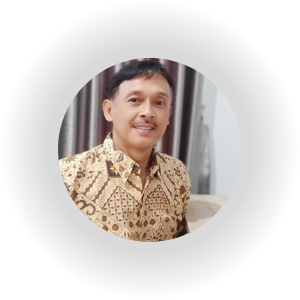 Important Dates
| Schedule | Dates |
| --- | --- |
| Extended Abstract Submission Deadline | June, 30 2021 July, 17 2021 July, 31 2021 |
| Notification of Abstract Acceptance | July, 2 2021 July, 24 2021 August, 2 2021 |
| Payment Deadline | July, 9 2021 August, 2nd 2021 August, 6 2021 August, 16 2021 September, 6th 2021 |
| Full Paper Submission Deadline | September, 18 September, 26th 2021 (no more extension) |
| Conference Day | October, 12 2021 |
Presenter/Participant
Fee
National Presenter
IDR 1.500.000/paper
Overseas Presenter
USD 150/paper
Note: No refund for article withdrawals when the extended abstract or full paper has been reviewed and accepted
Bank Rakyat Indonesia (BRI)
Account Name
BPN 022 POLBAN BANDUNG
Account Number
1549-01-000010-30-7
Address
Jl. Gegerkalong Hilir Desa Ciwaruga Bandung West Java Province, Indonesia
SWIFT Code
BRINIDJA005
Upload Payment Proof
Committee
International Advisory Boards
Professor Kim Hua Tan — Nottingham University Business School, England
Professor Farid Nasir Ani — Universiti Teknologi Malaysia, Malaysia
Professor Tamura Kazuhiro — Kanazawa University, Japan
David Dean, Ph.D — Lincoln University, New Zealand
Brendan T. Chen, Ph.D — National Chin-Yi University of Technology, Taiwan
Carol Y. Lu, Ph.D — Chung Yuan Christian University, Taiwan
Peer Reviewers
Professor Yunan Prawoto - South Ural State University, Rusia
Professor Luo Wen Jie - National Chin-Yi University of Technology, Taiwan
Professor Bambang Sunendar - Institut Teknologi Bandung, Indonesia
Professor Dwi Suhartanto - Politeknik Negeri Bandung, Indonesia
Professor Hermagasantos Zein - Politeknik Negeri Bandung, Indonesia
Professor Andriyanto Setyawan - Politeknik Negeri Bandung, Indonesia
Dr. Emmanuel Ugo Enemuoh - University of Minnesota Duluth, United States of America
Dr. Sulaimon Shodiya - University of Maiduguri, Nigeria
Dr. Adenkule Moshood Abioye - Abubakar Tafawa Balewa University, Nigeria
Dr. Anthony Brien - Lincoln University, New Zealand.
Dr, Phan Dinh Khoi - Can Tho University, Vietnam
Dr. Mohd. Helmi Ali - Universiti Kebangsaan Malaysia, Malaysia
Anggi Regiana Agustin, S.ST., M.Sc. - Kanazawa University, Japan
Dr. Moh Farid Najib, S.E., M.Si - Politeknik Negeri Bandung, Indonesia
Dr. Ir. Noor Cholis Basjaruddin, M.T. - Politeknik Negeri Bandung, Indonesia
Dr. Hepi Ludiyati, S.T., M.T. - Politeknik Negeri Bandung, Indonesia
Ir. Herawati Budiastuti, M.Eng.Sc., Ph.D - Politeknik Negeri Bandung, Indonesia
Drs. Haryadi, M.Sc., Ph.D - Politeknik Negeri Bandung, Indonesia
Dr. I Made Wiwit Kastawan, M.T. - Politeknik Negeri Bandung, Indonesia
Dr.Ir. Sri Wuryanti, M.Si - Politeknik Negeri Bandung, Indonesia
Transmissia Semiawan, BSCS., MIT., Ph.D. - Politeknik Negeri Bandung, Indonesia
Drs. Parno, M.Pd., M.Sc., Ph.D. - Politeknik Negeri Bandung, Indonesia
Dr. Ira Novianty, S.E., M.Si., Ak, CA., CAAT. - Politeknik Negeri Bandung, Indonesia
Dr. Dian Imania Burhany, SE., M.Si., Ak. - Politeknik Negeri Bandung, Indonesia
Dr. Any Ariani Noor - Politeknik Negeri Bandung, Indonesia
Ir. Hertog Nugroho, M.Sc., Ph.D. - Politeknik Negeri Bandung, Indonesia
Dr. Lina Troskialina, B.Sc. M.Sc. - Politeknik Negeri Bandung, Indonesia
Eko Andriyanto, LRSC, Ph.D. - Politeknik Negeri Bandung, Indonesia
Dr. Lenny Iryani, S.T., M.T. - Politeknik Negeri Bandung, Indonesia
Dr. Nurjannah Syakrani, M.T. - Politeknik Negeri Bandung, Indonesia
Luthfi Muhammad Mauludin, S.ST, SAHC - Politeknik Negeri Bandung, Indonesia
Dr. Atmy Verani Rouly Sihombing, S.T., M.T. - Politeknik Negeri Bandung, Indonesia
Dr. Dewi Amalia, ST., M.T. - Politeknik Negeri Bandung, Indonesia
Dr. Tedjo Darmanto, M.T. - STMIK AMIK Bandung, Indonesia
Dr. Eng. Ali Suryaperdana Agoes, M.T. - STMIK AMIK Bandung, Indonesia
Dr. Christina Juliane, S.Kom., M.T. - STMIK AMIK Bandung, Indonesia
Romi Sukmawan. S.T., M.Eng. - Politeknik LPP Yogyakarta, Indonesia
Dr. Asep Najmurrokhman,S.T., M.T. - Universitas Jendral Achmad Yani, Indonesia
Dr. Rinto Yusriski, S.T., M.T. - Universitas Jendral Achmad Yani, Indonesia
Dr. Arie Hardian, S.Si., M.Si. - Universitas Jendral Achmad Yani, Indonesia
PYM Wibowo Ndaruhadi, Ph.D. - Universitas Jendral Achmad Yani, Indonesia
Organizing Committee
General Chair:
Dr. Yackob Astor, S.T., M.T - Politeknik Negeri Bandung, Indonesia
General Co-Chair:
Fitria Yulistiani, S.T., M.T. - Politeknik Negeri Bandung, Indonesia
Members:
Dr. Carolina M Lasambouw, SH., M.Ed.Admin. - Politeknik Negeri Bandung, Indonesia
Dra, Neneng Nuryati, M.Pd - Politeknik Negeri Bandung, Indonesia
Ghifari Munawar, S.Kom., M.T - Politeknik Negeri Bandung, Indonesia
Krisna Yudha Bakhti, S.S., M.Pd - Politeknik Negeri Bandung, Indonesia
Zewitra, S.S., M.A. - Politeknik Negeri Bandung, Indonesia
M. Yusuf Fadhlan, M.T. - Politeknik Negeri Bandung, Indonesia
Fatya Alty Amalia, S. Farm., Apt., MSM. - Politeknik Negeri Bandung, Indonesia
Syifaa Novianti, S.Par., M.Tour. - Politeknik Negeri Bandung, Indonesia
Aditia Febriansya, S.STr., M.Tr.T - Politeknik Negeri Bandung, Indonesia
Megi Donni Daradjat, S.T., M.Kom. - Politeknik Negeri Bandung, Indonesia
Hendri Rantau. S.T.,M.Eng - Politeknik LPP Yogyakarta, Indonesia
Yunaidi. S.T., M.Eng - Politeknik LPP Yogyakarta, Indonesia
Contact Us
Video Conference
Link Registration will be Informed
Phone Number
Fitria Yulistiani (CP1)
Fatya Alty Amalia (CP2)